Homes for the Sporting Life
Our partners at Christie's International Real Estate recently highlighted Homes for the Sporting Life. Here in Sarasota, the outdoor life is attainable in most any home, thanks to our year-round ability to be outside, but there are some neighborhoods where outdoor lifestyles were the muse of entire developments! Have a look at Christie's best homes for the sporting life, and a few of our own, right here in SRQ!
Christie's Pick's for Sporting Homes
Del Dios Ranch
Rancho Sante Fe, California
$28,000,000
La Dolce Vita
Newport, New South Wales, Australia
Price upon request.
The St. Lawrence Estate
Petite-Riviere-Saint-Francois, Quebec, Canada
$1,295,576$1,295,576
River Oak Farm
Mahwah, New Jersey
Price upon request.
Sunset Ridge
Telluride, Colorado
$27,500,000
Sarasota Neighborhoods for the Sporting Life
Bird Key
A small island neighborhood of just over 500 homes, with well more than half on the water, either on Sarasota Bay or canals, meaning Bird Key is a boating paradise. For interior homes, the Bird Key Yacht Club can provide dockage for your yacht. In addition to boaters, fishermen will appreciate easy access to open waters great for fishing, tennis players will enjoy the Yacht Club's Har-Tru courts, and health & wellness enthusiasts will revel in the full-service fitness facility.
Featured now on Bird Key: 411 Pheasant Way. This home boasts an outdoor oasis and an elegant, Venetian-inspired interior of 5 bedrooms, 4.5 bath, and over 3700 sq ft of fine & luxurious finishes.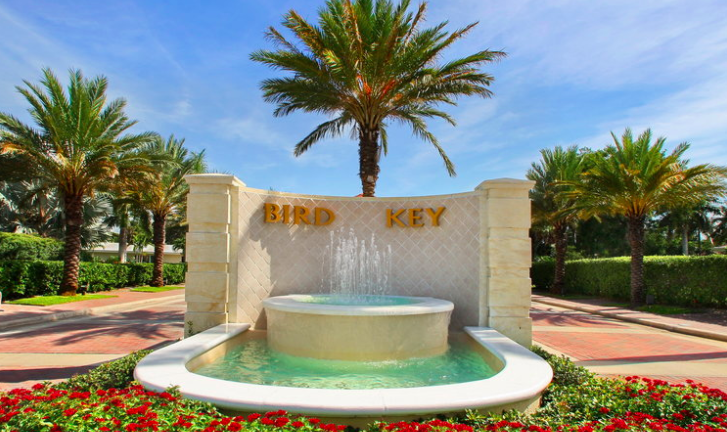 Land's End on Longboat Key
This private and quiet community on the north end of Longboat Key holds twelve residences, all with access to deepwater dockage, a large lap pool, and tennis/pickle ball courts. Boaters and minutes from the open waters of the Gulf of Mexico! Residents of Land's End will also appreciate the walkability to Longboat Key Beach, where many people are lucky enough to "get their steps in" on the sands each day.
Featured now in Land's End: 690 Land's End Drive. This furnished townhome is the perfect beach escape -- 3 bedrooms, 2.5 baths, 1800 sq ft inside plus an additional 2500 sq ft of exterior entertaining space, between the balconies, the sundeck, and the covered exterior living room.
Laurel Oak Estates
A world-class golf & tennis facility means easy access to The Sporting Life for residents of this gated community. Laurel Oak Country Club has 12 tennis courts, 2 golf courses, and a bevy of social activities, keeping residents active and entertained. The gorgeous mature Florida landscaping throughout the neighborhood also will delight walkers and runners on their daily treks.
Featured now in Laurel Oak Estates: 3142 Dick Wilson Drive. The absolutely enviable outdoor space is tucked into a winding garden setting at this home, which features 3 beds and baths, over 3500 sq ft of well-appointed interior, as well as an infinity pool and nearly 2000 sq ft of outdoor entertaining space.